TL;DR This Week In Cinema: There's Something In The Woods
Welcome to Beat's weekly rundown of what's hot in the coming seven days of cinematic releases. This week, the release schedule is back to normal, but there's also the incredible Korean Film Festival in Australia (KOFFIA) to contend with, so read up homies!
Back to your regularly scheduled giffage! Spring has sprung, bringing dragons, romance, the ensuing plague of infants, and one standout reason to never venture into the wilderness ever again.
Honourable mention to Eight Days A Week, the Beatles doco feature by Ron Howard that just missed the deadline by coming out on Friday. It's not like anyone involved needs any more attention. 
-
BLAIR WITCH
In May this year, horror powerhouse Lionsgate released a rather pretty trailer for a 'game-changing' shocker called The Woods. After months of build-up and absolute secrecy, the production company spilled the beans at Comic-Con 2016 - this was no new invention, but a reinvigorated Blair Witch returning to the scene of found-footage's infamous rise.
Sure, it's a cheeky marketing tactic (and it pissed a lot of people off), but you gotta hand it to them, they pulled it off with flair. Then there's the creatives behind it: Adam Wingard and Simon Barrett (The Guest, V/H/S, You're Next), often regarded as some of the brightest (darkest?) stars in modern horror.
As for the reviews: so far, so mixed. The hardened critics at RogerEbert.com sense too much déjà vu, but the folks at Bloody Disgusting are unequivocal - this is as scary as it gets.
tl;dr And this time, they're all out of tissues.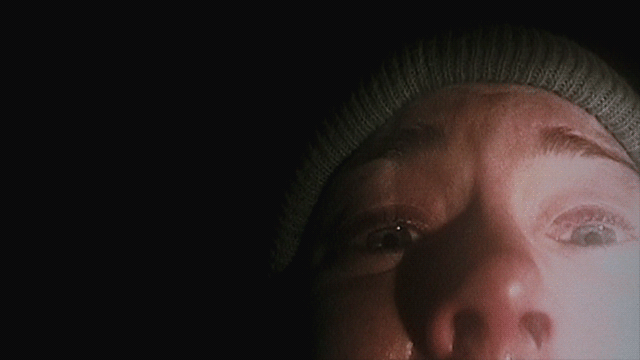 -
PETE'S DRAGON
RT: 87%
Our generation has a more intensive experience of simulacra than any before it, as our childhoods are remixed, recycled and remade and the gap between original stories and their inevitable duplication grows narrower. But there may just be something special to this latest rewrite...
Few may remember the delightful Pete's Dragon, a 1977 Disney musical about an orphan boy and his not-so-imaginary friend Elliot, who finds him a new family. In this updated edition, our friendly dragon (voiced by John Kassir, AKA the Crypt Keeper) is believed to be predatory, and pursued by local sheriff Gene (Isiah Whitlock Jr.) and local asshole Gavin (Karl Urban).
Hang on a second, you're pitting a small boy (Oakes Fegley), an animated dragon, Bryce Dallas Howard and old Robert Redford against... Senator Clay Davis (sheeeeeeeeeeit) and Judge freakin' Dredd?! I don't think we can expect the same ol' happy ending.
tl;dr So you can breathe fire? Defence noted, hot shot.
-
BRIDGET JONES' BABY
In 2001, the rom-com genre was reformulated with Bridget Jones's Diary, an updated Pride & Prejudice in which the 28-year-old Jones (Renée Zellweger) kept journal entries about the cad (Hugh Grant) and the snob (Colin Firth) by whom she was simultaenously courted. There was a lacklustre sequel, and the world forgot.
Twelve years on, Jones' marriage to Mark Darcy (Firth) has dissolved, leaving her career-focused but once again alone. After a libidinous explosion of consecutive one-night-stands with the ex-hubby and dashing American Jack (Patrick Dempsey), she falls pregant, and is left facing the uncomfortable question of who be the baby-daddy.
It's been a long time (and pregnancy is a typical rom-com sequel complication) but Bridget's muse is back in the form of director Sharon Maguire, so we can expect much more than The Edge Of Reason delivered (heh). There's plenty else to be grateful for, including the introduction of Emma Thompson's excellent face and the blessedly complete absence of Hugh Friggin' Grant.
tl;dr Tired of being alone? Why not create a tiny squalling version of yourself that is completely defenceless and entirely reliant on you both emotionally and physically?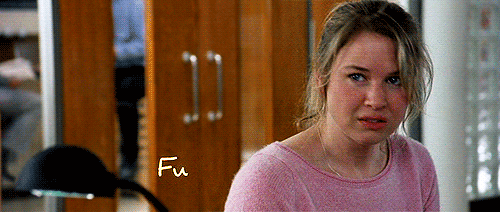 -
THE CONFIRMATION
Normally I have a knee-jerk reaction to your more "faith-based" productions, but this one seems to have its head screwed on (unlike its contemporaries). That's likely down to writer/director Bob Nelson, who picked up an Oscar nom for the canny Nebraska in 2013.
It's all in the approach - young Anthony (Jaden Lieberher) has to discern for himself the difference between 'sin' and true morality over the course of a weekend spent with his washed-up alcoholic father, Walt (Owen Wilson). When Walt's carpentry tools are stolen, what better way for the two to get out of trouble then by accepting the aid and advice of a meth-addicted Patton Oswalt?
Ok, so maybe there's some manufactured drama in there, but the relationships are interesting and the questions at the film's heart potent. Not to mention that even at his most dishevelled and burned out, Owen is still a bit of a babe. 
tl;dr Definitely easier having crises of faith as a carpenter than as a priest.
-
SPIN OUT
Ugh... I just... ugh. Our efforts at making trailers are absymal of late. Has no Aussie trailer editor watched the Mad Max: Fury Road promos? GET IT TOGETHER, PEOPLE.
Xavier Samuel's done much better things (he's also done worse, I guess). His latest is a rom-com for Summernats fans. Good. They can keep it. It has a shitty trailer, a shittily photoshopped poster, a shitty soundtrack and its only positive review was in the Herald Sun celebrating its exploding portaloo.
This is what happens when places like Metro Screen die.
tl;dr Artist's impression of the trailer.
-
SUMMERTIME
RT: 91%
As the radical feminist movement takes hold of 1970s France, two women meet and fall in love. Then they move to the countryside, and deal with the small-town prejudices and the possibility of the future.
Director Catherine Corsini's noblest aim is normalising female eroticism and lesbian relationships, eschewing the constant battle with social forces in Holding The Man or the high drama of Carol. It captures, in Glenn Kenny's words, "an ardent eroticism without even a hint of attempted titillation".
Another critically acclaimed same-sex romance flick! Tis' a good year for it, especially considering Australia's imminent (or maybe not so imminent) plebisicite. Sort your shit out, Libs. Can't stop progress forever.
tl;dr Must be something in the country air.
-
And now for THE VERDICT - maybe you only get to see one of these flicks on the big screen, and you don't wanna waste that night out. So, drum roll please...
Last week, I suggested Girl Asleep and I wish to reiterate - see Girl Asleep, it's amazing. Once it's over, stay among the trees: leap into a heartwarming adventure with Pete's Dragon, or prepare to be destroyed by Blair Witch.
 
 
Until next week!