TL;DR This Week in Cinema: Two Big Friendly Giants and One Big Friendly Giant Dog
Welcome to Beat's weekly rundown of what's hot in the coming seven days of cinematic releases. It's a big week for European cinema, further compounding the #Bregret of more than half of England as they realise the BBC can't do everything.
It's election week - please don't fuck this up, guys - but you didn't come here for politics. You came here for escapism through my unbridled optimism and candour! Let Disney whisk you off into another world of dreams before Ivan Sen brings your ideas of modern Australia crashing back down to Earth.
Anyway, instead of burying your head in the sand this election week, why not cast your vote and burrow into a cinema seat? It really is quite a good week for it. 
-
THE BFG
RT: 71%
The BFG is Disney's second acquisition from the hallowed works of Roald Dahl (after 1996's James & The Giant Peach) and the second adaptation from the novel since the animated version in 1989. Alt title: The B(etter be) F(ucking) G(ood).
The voice behind the big guy is something of a giant himself - Mark Rylance, Academy Award winner and (TIL) the first artistic director of Shakespeare's Globe, London. Here, he plucks little Sophie (Ruby Barnhill) from the window of her orphanage and takes her to giant country, where he makes a living harvesting and distributing dreams.
Dahl's dark and whimsical tales are well-suited to the screen, and director Steven Spielberg is the all-time king of adventure movies. At times of turmoil, we need joy - I hope this can deliver it.
tl;dr Remember, kids, always ensure your dream-controlling fantasy figures are friendly first!
-
CENTRAL INTELLIGENCE
RT: 67%
My my, that RT score is unexpected. A buddy cop film matching Dwayne 'The Rock' Johnson with the weedy Kevin Hart from the director of Dodgeball that plays on fat suit gags and Chris Tucker-style screaming getting above 50%? Alright, brave new world. Hit me.
Bob (Johnson) was the school victim, a chubby kid on the receiving end of every cruel gag. Calvin (Hart) was hot shit. Now the tables have turned, and Bob is a musclebound CIA agent who lures accountant Calvin into his dangerous world.
The tagline is a dick joke. OK? You know what you're in for: Bad Boys via Judd Apatow. A movie by Michael Bay, if he knew how to make people laugh intentionally.
tl;dr Did shit just get real?
-
GOLDSTONE
RT: 100%
Sydney Film Festival's opening night film saw the return of Jay Swan (Aaron Pedersen) to our screens in this sequel to Ivan Sen's 2013 thriller Mystery Road, which now hits cinemas in broad release.


Goldstone sees Swan moving to a new town in pursuit of a missing person, where he is immediately treated with suspicion and violence. Despite a mutual distrust between them, Swan and local cop Josh (Alex Russell) are forced to band together to uncover what is dividing the town and its inhabitants.
Sen's reputation precedes him, and he's acquired an astonishing cast in David Wenham, Jacki Weaver and David Gulpilil. His films are taking huge strides for indigenous people and stories in Australian film, and he's well and truly established himself as a name to remember.
tl;dr Maybe one day they'll let him offshore.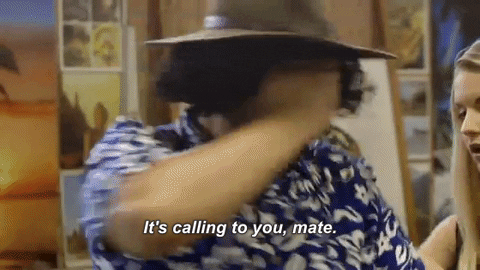 -
THE WAIT
RT: 64%
This Italian drama for fans of Xavier Dolan and Paolo Sorrentino gifts debut director Piero Messina with a lead in the incomparable Juliette Binoche, in a waltz of grief and deceit with the young Lou de Laâge.
READ our full review of The Wait here 
Jeanne (de Laâge) has come to stay with her lover's Sicilian family, but the boy isn't there. Instead, Jeanne has only his mother Anna (Juliette Binoche) for company, and the two share an uneasy bond as they await the young man's arrival. 
The film has the critics divided - many praise its sumptuous visuals and superb acting, while others (including our own David Stratton) see it as rather hollow. Expect a distinctly theatrical experience from this Un Certain Regard-style slide into sadness.
tl;dr Prepare for the arthouse meaningful stare.
-
BELLE & SEBASTIAN: THE ADVENTURE CONTINUES
The 1965 French novel by Cécile Aubry saw six-year-old Sebastian befriend vast hound Belle in the French Alps, and the tale become both a beloved TV series and an indie band obsessed with childhood. Three years ago, the story got a makeover and location change to incorporate some German baddies, and now the story of boy (Felix Bousset) and beast (a dog) continues as they seek Sebastian's long-lost mother.
Critics mostly consider the revamps as a cash-in on nostalgia, from a time where children's entertainment was based in heartwarming adventure and lacking darker undertones. Is that idealism lost on a modern audience? The presence of The BFG on this list would suggest otherwise, but it's an argument that those who hated Where The Wild Things Are would surely reference. (I loved it, and so did Maurice Sendak, shut up everyone.)
Anyway, if you're a dog-lover, this is you-bait. Imagine Game Of Thrones but without the likelihood of every direwolf and corresponding Stark child being butchered.
tl;dr I want a direwolf so damn bad.
-
And now for THE VERDICT - maybe you only get to see one of these flicks on the big screen, and you don't wanna waste that night out. So, drum roll please...
Direwolves aside (hope y'all saw the final, it was epic), there's two very strong contenders for Film Of The Week here. Follow the critics to the outback and go for Goldstone, or dive back into your sweet, sweet memories of childhood with Roald Dahl's The BFG.
Until next week!