TL;DR This Week In Cinema: Space(d), Spooks and 'Splosions
Welcome to Beat's weekly rundown of what's hot in the coming seven days of cinematic releases. Another key franchise entry for the year takes to the silver screen this week, along with classic adaptations that make this cycle truly anachronistic.
With a timeline spanning from 18th century England to the Wild Wild East, the present day and the distant future, there's plenty on offer for the budding alt-historian. For book/comic fans, this is a big ol' week, but let's see to the other nerds first...
STAR TREK BEYOND
RT: 88% (No consensus)
Justin Lin of the Fast & Furious franchise takes the captain's chair from producer J.J. Abrams as the rebooted Star Trek series' key writers hand over to Scotty (Simon Pegg). And no more Damon f@#$ing Lindelof! Cause for celebration!
Pegg's comic sensibilities and Lin's knack for character-based blockbusting make them a perfect team, especially considering Pegg's repeatedly expressed fandom for creator Gene Roddenberry's original vision. Critics have applauded their united approach and the overall tone of the film - that of an extended episode of the show. (Sadly, it's the final appearance of Anton Yelchin, who passed away a month ago.)
On top of that, there are interesting conversations going on around the film owing to its diverse representation and attitudes towards its legacy, which - given the tone of those talks - is a welcome addition to the mainstream. And only one week after Ghostbusters! THE FUTURE IS NOW, PEOPLE.
tl;dr Gay characters, women with agency and people who aren't white have finally made it.
-
LIGHTS OUT
(Fair warning - this is one of those shoddy trailers that spoils stuff. Your choice!)
RT: 100% (No consensus)
A hundred freakin' percent?! Doubt it brah, but hey, I was expecting about 14% so it's certainly performing above average. This James Wan-produced jump-scarer by David F. Sandberg pits its protags against a spooky woman who lurks in the darkness, only showing herself when the electricity inevitably fails.
My beef? People work out pretty quickly that this particular nasty is only potent in the shadows. So why flick the lights on and off experimentally? Please tell me the writers' reasoning is that it's Earth Week and everyone's just trying to be responsible.
There's a sense of the familiar to the premise, too. A young mother dealing with her son's inexplicable supernatural abuse? I mean, it's a trope, sure, but it rides closely on the tails of one of our greatest horror exports to date...
tl;dr If it's in a word or it's in a look...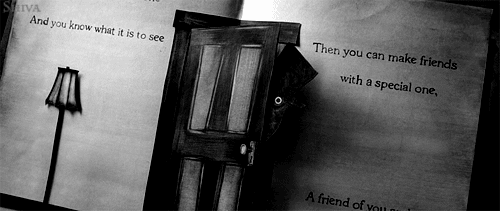 -
LOVE & FRIENDSHIP
RT: 99%
I'll be the first to admit, I have zero experience when it comes to Jane Austen, nor are period dramas or comedies of manners typical of what constitutes 'my jam'. That in mind, Whit Stillman's latest was Sydney Film Festival's closer and boasts a hella tight (and closed) RT rating, so it's possible it's the business.
Plus, I'm always a fan of reinvention, and having Kate Beckinsale return from the brink of endless Underworld films is a gift. Here, her opponents are not fangs or furballs, but the sharpened tongues and unshifting moral values of her time. As Lady Susan, the core of Austen's epistolary novel, Beckinsale sets about courting on both her daughter's behalf and her own.
While it will no doubt far outshine other efforts at Austen this year, I can't say there isn't an adolescent part of me that wouldn't welcome seeing Selene loosed on the whole affair. Maybe I just need to read some damn Austen.
tl;dr A period drama with real bite. (Seriously, I've got nothing.)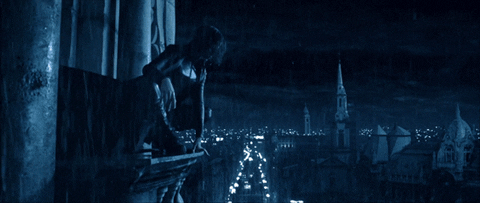 -
FOR A FEW BULLETS
"Set against a neo-Western 1930s backdrop", this anarchic Mandarin action flick pits a Chinese government gunslinger and a wise-ass con artist together to protect the nation's assets from the Japanese. It's xenophobia o'clock!
Yeah, there's still quite a bit of tension between these two Asian superpowers, and I don't expect they'll fare too well in this Snyder-style gunfest. The cast are international heavyweights, with our gunslinger Zhang Jingchu having appeared in Rush Hour 3 and Mission Impossible: Rogue Nation, and the trailer boasts some stylish action sequences along with good ol' fashioned family sexism.
Much like our own big dumb action flicks, you might wanna switch your brain off for this one. You may not even need subtitles! A bullet's the same in every language.
tl;dr Time for some misdirected Woo. RELEASE THE DOVES.
-
BATMAN: THE KILLING JOKE
This is a limited release, but an interesting one to keep on your radar, as it reunites the cast & crew of Batman: The Animated Series in a feature-length adaptation of Alan Moore's groundbreaking graphic novel.
That's right - the creators of one of the greatest animated series of all time and perhaps the greatest living graphic novelist, together. With Kevin Conroy's Batman and Mark Hamill as the Joker. Any bad blood left over from the dire Batman v Superman can dissipate here. Additions to the plot are, admittedly, wholly unnecessary, but it's nice to see that in adapting the novel, the directors have at least tried to make it their own.
Be warned: this is seriously dark shit. The Joker's machinations under Moore's watch are among the most sadistic and malicious he commits. Which is precisely why Moore's thesis on what keeps Bats and the Joker in each other's orbit hits home with such weight. Now go and read Watchmen, goddamn you.
tl;dr Why did this take so damn long?!
-
And now for THE VERDICT - maybe you only get to see one of these flicks on the big screen, and you don't wanna waste that night out. So, drum roll please...
This is a solid week! The Killing Joke packs hecka punches with its lineup and thematics, but it looks like the blockbuster takes the cake again. It's the Fast & Furious / Spaced mash-up you never knew you wanted. 
Until next week!