TL;DR This Week In Cinema: Not All That Despicable
Welcome to Beat's weekly rundown of what's hot in the coming seven days of cinematic releases. 
Eight production companies decided mid-June was their jam, so there's just a few too many for my purposes. So honourable mentions go to Whitney: Can I Be Me, and Istanbul-based documentary Kedi, which couldn't really be featured in the same week as a film about the Armenian genocide.
Anyhoo, on to less despicable things...
–
DESPICABLE ME 3
The Despicable Me franchise will forever be remembered for one inexcusable, unforgivable crime: introducing the world to the goddamn Minions, the most blatant merchandising ploy ever crafted by an animation company, and the pallbearers of internet humour.
This time around, the folks at Illumination (also responsible for The Secret Life Of Pets and Sing) are pulling the classic "twin brother you never knew you had" ploy to drag out the saga, so Steve Carell will be pulling double duty as the miserly Gru and über-wealthy Dru. Kristen Wiig is back, of course, and... hang on, disco supervillain Balthazar Bratt is played by Trey Parker?!
Yep: the embodiment of evil Eric Cartman himself, is playing a former child star turned aspiring world dominator, and it's the first time Parker will have been directed by anyone other than himself. How that will play out remains to be seen, but one thing is certain: for the next few months, the Minions own your Facebook feed.
tl;dr Guaranteed ticket to a magical evening.
–
ROUGH NIGHT
There is not a single positive thing about this trailer. There, I said it. The sad tradition of adult actors pretending to party continues in this messy comedy about a group of drunk women on a raucous bachelorette's weekend who accidentally kill a stripper and then attempt to Weekend At Bernie's their way out of it.
On the plus side, the writers of the very funny Broad City are involved - they may be the saving grace, but the trailers are far from promising. Of greatest concern is Kate McKinnon's utterly atrocious Australian accent, but even Scarlett Johansson doesn't seem to have much to work with aside from being comic foil.
Ilana Glazer gets aggro, Jillian Bell continues to be a professional hot mess, and Zoë Kravitz is... uh, apparently not white enough to feature prominently in the trailer? Pass. Hard pass. I'd take Kate in Ghostbusters over this any day.
tl;dr needs moar holtzmann
–
ALL EYEZ ON ME
Following in the wake of 2009's Notorious and 2015's Straight Outta Compton, this bio pic on legendary rapper Tupac Shakur (played by relative newcomer Demetrius Shipp Jr.) takes a clear political stance on the rapper's output and influence. In fact, it shares DNA with the former film, as Jamal Woolard here reprises his role as rival hip-hop artist The Notorious B.I.G., aka Biggie.
No other rapper has seen the level of post-mortem fetishisation that Tupac has - it's unlikely this flick will cover Tupac's bizarre holographic resurrection, instead shining a light on the Death Row Records rapper's role in the battle for black American rights.
The Walking Dead are also representing here, with Danai Gurira playing former Black Panther Afeni Shakur and Lauren Cohan appearing as Tupac's manager, Leila Steinberg. It's uncanny how closely they resemble each other.
tl;dr If I was Marcc Rose right now I'd be piiiiiiiissed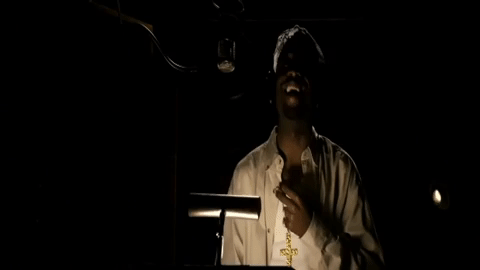 –
THE PROMISE
RT: 48%
Oh shit. This is going to be a very hard watch. Terry George, the director of the powerful Hotel Rwanda, takes on his second film about a people on the brink of destruction, taking on the Armenian Genocide at the hands of the Ottoman Empire. This is what System Of A Down have raged about since their inception - their rage comes from an agonising history.
Unfortunately, it sounds like his focus may be off. The Promise is structured around the love triangle of Armenian apothecary Michael (Oscar Isaac), the Paris-raised Ana (Charlotte Le Bon) and American reporter Chris (Christian Bale). In that sense, it follows in the fine tradition of The Killing Fields, and the far less fine tradition of Pearl Harbor (not a film about genocide, but I digress).
If you haven't seen The Killing Fields, or Schindler's List, or Hotel Rwanda, or its devastating British counterpart Shooting Dogs, I implore you to see one (if not all) of them. Genocide was not an act exclusive to the Nazis - they took their inspiration from the Ottomans efforts to wipe out Armenia, and the Turkish government still refuse to acknowledge the massacres ever took place. This is unfolding in the world today, and we must not simply bear witness - we must understand what we face, and act.
tl;dr All that is required for change is an ordinary man. Never forget that. Don't let watching a movie be the end of your involvement.
–
RISK
RT: 85%
Academy Award winner Laura Poitras (fresh from making Edward Snowden doco Citizenfour) and Sam Esmail (creator of Mr Robot) are unleashing their latest six-year-long effort, an insight into the world of Julian Assange and the folks at WikiLeaks.
Seems like it's as much a risk for Poitras as it is for Assange - her concentration on America's most wanted leakers has threatened her reputation as a documentary filmmaker, given her intensely complicated relationship with her subjects, and put her in the firing line of American intelligence organisations keen to quell her seditious intentions.
Assange himself as flitted bizarrely between voice of the people and closeted bigot, and with the Trump election conspiracy ongoing, who really knows where he stands. Sadly, Risk does little to clarify whose side Assange is on, or if truth can even be considered motivation enough for his actions.
tl;dr Poitras pulled a Sum 41.
–
BLACK BUTLER: BOOK OF THE ATLANTIC
No, the title's not as offensive as you think. The titular butler is, in fact, a demon by the name of Sebastien Michaelis (Daisuke Ono), summoned into corporeal form by wealthy 13-year-old Ciel Phantomhive (Maaya Sakamoto) as a means to avenge the boy's murdered parents.
As a shōnen manga in high rotation, an anime adaptation was natural. The fetish for all things Victorian may not resound as strongly here as in Japan, but the show's been well received by fans of the medium. This stand-alone entry is best enjoyed by fans, but can at least be understood by newcomers. It charts a twisted variation on the story of the HMS Titanic, blending romantic tragedy with fast-paced horror.
Gothic, highly camp and vaguely homoerotic (according to those in the know), this is certainly a more niche, gruesome pick than a ticket to Despicable Me 3 would be.
tl;dr Meanwhile, at Event Cinema George St...
–
And now for THE VERDICT – maybe you only get to see one of these flicks on the big screen, and you don't wanna waste that night out. So, drum roll please…
I want to say The Promise, because the Armenian genocide is historically overlooked. But it seems like it may not be as potent as its leads would have you believe. So, if you're not already locked in to the Film Fest, it's time for some California dreamin' with All Eyez On Me.
Until next week!