TL;DR This Week In Cinema: Men's Business
Welcome to the BRAG's weekly rundown of what's hot in the coming seven days of cinematic releases. I'm easing the BOXING DAY OVERLOAD here by introducing a film *previewed* this week that doesn't launch for a fortnight.
In an interesting turn of events after last week's strong female turnout, masculine stories are the flavour of the week, with excellent tales from New York, New Zealand and New Melbourne (read: regular Melbourne) at the fore.
Ready thyselves, because the Christmas onslaught is just around the corner...
-
LITTLE MEN
RT: 98%
We kick off this week with another critical darling from regular critical darling Ira Sachs, author of New York queer male dramas like Love Is Strange and Keep The Lights On. His latest sees Greg Kinnear return to his awkward patriarchal role from Little Miss Sunshine in an affecting drama about how adult arguments impacting the young.
The titular little men are screen newcomers Jake (Theo Taplitz) and Tony (Michael Barbieri), whose friendship is sorely tested when their respective single parents, Brian (Kinnear) and Leonor (Paulina Garcia), fall out over business matters.
As a scribe of intimate and revisionary male stories, Sachs is a leading light, and it's refreshing to see the rippling effects of adult fighting on the young in a way that isn't simplisticly aping Romeo & Juliet.
tl;dr Kinnear once again being a totally awesome ideal father figure.
-
OFFICE CHRISTMAS PARTY
I propose a public flogging of all production executives who approved the execrable comedy titles of 2016 - the people who named Office Christmas Party will be placed in the stocks along with the human garbage behind Mike And Dave Need Wedding Dates. IT'S NOT THAT HARD TO NAME A MOVIE, GUYS.
The latest excuse to watch your favourite SNL comics drink, take drugs and have sex is up, as if the success of The Hangover encouraged every exec to fire their comedy writers and replace them with the folks behind Girls Gone Wild.
I sound puritannical, but I'm not opposed to getting loose. I also dig T.J. Miller, Kate McKinnon and Jason Bateman. I'm opposed to the director of THIS making movies instead of being repeatedly hit in the face. And I really fucking hate bad comedy. 
tl;dr Jason Bateman's post-Arrested Development career -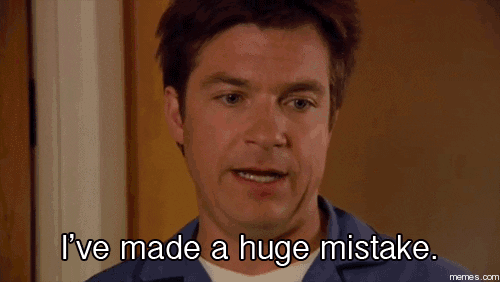 -
MAHANA
Lee Tamahori returns to the stories of hard-working Maori men and the great pain they can inflict - on themselves and others - when their patriarchal standing is pulled into question, recalling his powerful NZ drama Once Were Warriors.
READ our full review of Mahana here
So much so, in fact, that the patriarch of Warriors is also the patriarch here - Temuera Morrison in fine form as Grandfather Mahana, the family head of a sheep-shearing dynasty at odds with his grandson, Simeon (newcomer Akuhata Keefe).
The creatives behind the film are New Zealand film royalty, with the screenplay adapted from a novel by Witi Ihimaera (of Whale Rider fame) and Nancy Brunning turning in a career-defining performance as the tatooed matriarch with a dark secret.  
tl;dr Warriors come in many forms.
-
LA LA LAND (Boxing Day preview)
RT: 97%
Emma Stone and Ryan Gosling romance the old-fashioned way, with a song and dance, in this year's second homage to the golden age of cinema.
And oh boy, the critics are falling over themselves to praise it - with the exception of Film Freak Central critic Walter Chaw, who said, "It's homage the way that putting a tutu on a dog pays homage to ballet."

But writer/director Damien Chazelle also crafted Whiplash, one of last year's absolute best films, so maybe... just maybe... bugger Walter Chaw, and give Chazelle a chance!
tl;dr Gosling better hope is footwork is on point.
-
MONSIEUR MAYONNAISE
Doco time! This one follows the development of a graphic novel about late Melbourne art patron Georges Mora by his son Philippe Mora, after the discovery that Georges saved thousands of lives during WWII.
Reading something like the origins of Art Spiegelman's Maus - if you haven't read Maus, please do, it's incredible - this is an inspiring dive into history that is still living among us, of unsung heroes and times we forget at our peril.
Director Trevor Graham allows Mora's art to do the talking, making for a fascinating visual experience. And if you weren't familiar with Spiegelman, this may transform your understanding of graphic novels and animation as form.
tl;dr When cartoons speak to hard truths (ah gawd, just triggered myself).
-
And now for THE VERDICT - maybe you only get to see one of these flicks on the big screen, and you don't wanna waste that night out. So, drum roll please...
Monsieur Mayonnaise looks to be an excellent doco worthy of your attention, and Little Men has the critics abuzz, but for my money, Lee Tamahori's Mahana is the most compelling viewing this week has to offer.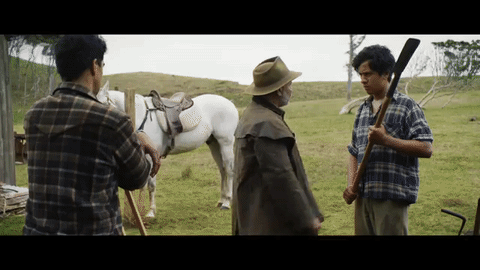 Until next week!