TL;DR This Week In Cinema: From Homelessness To Heists, Top-Notch To Twaddle
Welcome to the Beat's weekly rundown of what's hot in the coming seven days of cinematic releases. The Oscars have come and gone, and you may need to duck into the cinema just to escape the braying of Leonardo DiCaprio's fans.
Fortunately, there's plenty on offer this week, and the themes run the gamut from homelessness to heists, from bravery to beastliness, and from top-notch to twaddle.
-
THE LADY IN THE VAN
It's Maggie Smith! Tired of playing a bitter old racist, one of the world's most accomplished actors returns to the character of Mary Shepherd, a woman who lived in the driveway of British author Alan Bennett for 15 years. 
Smith first played Shepherd in 1999, so this has certainly been a long time coming, and it looks as if Alex Jennings has absolutely perfected his imitation of Bennett, who wrote the screenplay.
Consider this a quiet achiever down here: it's very much by Brits for Brits, but it's sure to be a heartwarmer and one to mak u think.
tl;dr Maggie Smith brings the charm back to homelessness.
-
TRIPLE 9
Say hello to the biggest collection of badasses since The Expendables. TV's most beloved renegades - Norman Reedus, Aaron Paul and Woody Harrelson - are here with Casey Affleck, Chiwetel Ejiofor, Anthony Mackie and Kate Winslet to get your adrenaline pumping. 

Aussie director John Hillcoat (The Road, The Proposition) dials it up in an action-packed thrill-ride where a team of thieves planning their biggest heist yet land on the perfect distraction - the murder of a police officer, an immediate all-cars alert.
I'm a fan of True Detective, The Walking Dead and Breaking Bad (as well you know), so I'm all hype for this. It's not been super well-received, but WHO CARES.
tl;dr All my TV bois is going big-time!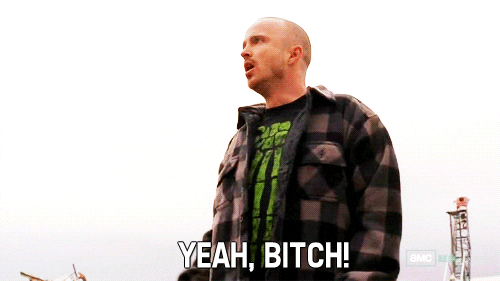 -
THE FINEST HOURS
Disney takes a crack at staging their own version of The Perfect Storm with Chris Pine taking the helm from George Clooney in a film dubbed "old-fashioned to a fault".
The three screenwriters previously worked together on The Fighter and one of them (Paul Tamasy) has co-written every single one of Disney's Air Bud movies. Relevant? You decide.
If you're after inspiration look no further than this, the story of one brave dog who overcomes adversity to join a basketball team and... sorry, uh... the story of an intense coast guard rescue mission.
tl;dr The only thing sinking today is hoops.
-
THE BOY AND THE BEAST
From one of the biggest names in globally successful anime, Mamoru Hosoda (The Girl Who Leapt Through Time, Wolf Children), comes The Boy And The Beast, essentially a hyper-Japanese take on The Jungle Book.
Nine-year-old Ren is living alone on the streets of Shibuya, Tokyo until he meets Komatetsu, a bear-like creature from the parallel world of the Beast Kingdom, who is seeking a disciple. Forsaking the human world, Ren takes the name Kyuta and begins his training as a fighter, little knowing the role he will play when these two worlds collide.
Kotaku love the hell out of this movie, describing it as having "something for everyone", and its fusion of Western mythology and Japanese aesthetics are sure to dazzle.
tl;dr Baloo via Samurai Champloo.
-
BLING
Another trailer makes my bottom five for 2016. I'll come right out and say it: this looks utterly repellent.
Bling, the film I'm sorry you've now heard of, is a cheaply animated, worse-than-clichéd mess about a boring young man with a bossy girlfriend who demands he propose to her. After he repeatedly fails, some supervillainous git rocks up and - you guessed it - the boy's gotta superhero up and save her.
It's free from Google Play as of Thursday March 3, but the real cost is any respect you had left for Taylor Kitsch and James Woods. We all make bad choices, I guess.
tl;dr Do not answer the call. Trust me.
-
And now for THE VERDICT - maybe you only get the chance to see one of these flicks on the big screen, and you don't wanna waste that night out. So, drum roll please...
Google Play have misstepped and had you running from your house just to avoid the possibility of accidentally seeing Bling. You need an escape. You need your love for animation rekindled. You need The Boy And The Beast.
Until next week!