TL;DR This Week In Cinema: Fliers, Failures, Freaks And Footscray
Welcome to Beat's weekly rundown of what's hot in the coming seven days of cinematic releases. As the mid-year releases tend to come in uneven spurts, I've decided to let a couple of next week's premieres sneak in early and get a mention today.
This week's newcomers are situated between two massive blockbuster releases - a rock and a hard flop - and see big names appearing in smaller fare, lending their considerable weight to the indies. This we like to see!
I've included Rotten Tomatoes ratings for every film that has one, so as to better reflect my role as 'voice of the people' and nestle myself snugly into mob mentality; or at least to help pinpoint any Armond White moments.
-
EDDIE THE EAGLE
RT: 79%
Michael Edwards, AKA Eddie The Eagle, surprised the world by being the first British chap to represent his country in sports skiing. Take Cool Runnings and remove everything Jamaican about it, and you may get something that vaguely resembles this comic biopic. (Coincidentally, the 1988 Calgary Winter Olympics were the very same games where Jamaica had its first bobsled team.)
Oh, and replace John Candy with our favourite all-singing, all-dancing export, Hugh Jackman, here portraying a wholly fictitious washed-up coach to our 'hero' Eddie (Taron Egerton).
It's a classic tale of sporting inspiration, with more than enough pratfalls to get a broad audience on board. You may enjoy the fact that Jackman's character is a washed-up, bitter alcoholic - so, basically, Wolverine. 
tl;dr Jackman may have overheard a good motivational speech in the bathroom...
-
MIDNIGHT SPECIAL
RT: 82%
Midnight Special won't be the first time the supers have made their way into indie cinema - Super (2010) and Chronicle (2012) are both solid entries into the genre - but it may be the first time they've been treated with such quiet and careful direction.
Jeff Nichols and General Zod (sorry, Michael Shannon) team up for their third outing, in which Shannon and his super son Alton (Jaeden Lieberher) are on the lam from FBI agent and emo Sith wannabe Kylo Ren (sorry, Adam Driver), as well as a cult obsessed with the boy's abilities.
Nichols is a critical darling known for psychological depth, which for the layman means the shots will be longer than in other films.
tl;dr Guess we don't have to be worried if the kid gets lost.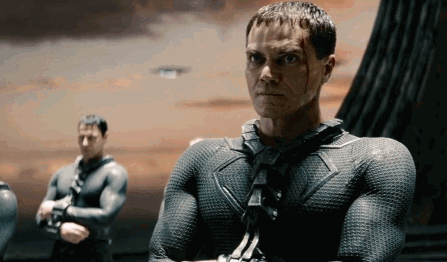 -
MARGUERITE
RT: 95%
It's an exquisitely, painfully funny set-up: a wealthy socialite who prides herself on her singing plans to stage a lavish public concert, blissfully unaware that she is utterly tone-deaf.
Fortunately, director Xavier Giannoli seems anything but - he takes great care in the trailer to foreground Catherine Frot's performance as the titular Marguerite, showing us that she is not some haughty cliché to be laughed off stage, but a woman with a grand passion for music and a single dream that may be her destruction.
Also, I could watch her singing instructor's agonised face all goddamn day.
tl;dr when you literally just cannot even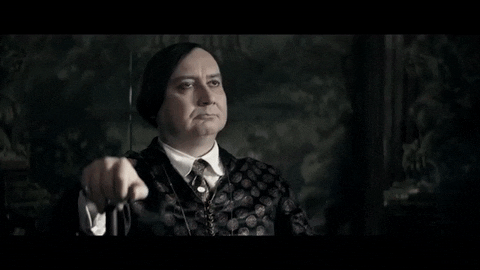 -
PAWNO
The old Pulp Fiction story model comes to Footscray as the lives of 12 diverse Melbournians intersect and intertwine in a single day, all united by a local pawnbroker who looks about as trustworthy as a hyena in a kindergarten.
Pawno made a splash at last year's Melbourne Film Festival, particularly for director Paul Ireland's efforts in accurately representing the multicultural spread of the suburb, and for making an Aussie movie that isn't about small-town junkies killing each other.
Whether or not the patchwork approach makes for captivating viewing is debatable, but the film's presence at international film festivals has always been met warmly.
tl;dr A film with a title certain to attract the wrong audience.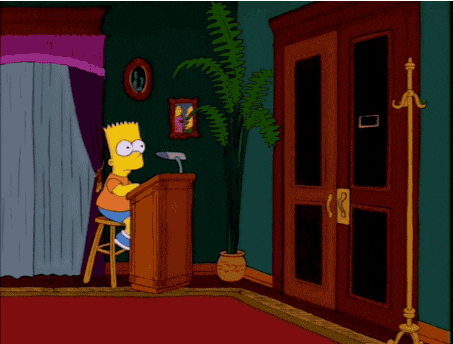 -
A MONTH OF SUNDAYS (Next week...)
RT: 33%
Discontented, divorced depressive Frank (Anthony LaPaglia) answers a phone call from his mother, who just so happens to have died a year before. Naturally, it's a case of mistaken identity, but one that leads this lost little boy to realise just how much he misses his mum.
That's genuinely the whole plot. Exactly what attracts us as an audience to this real estate agent devoid of all feeling is left out of the trailer, and if the reviews are to be believed, left out of the film, too.
LaPaglia's a fine actor, which gives one pause to consider that maybe, at his age, he's a little more concerned about his equity super than the quality of the screenplays tossed his way.
tl;dr 
-
ATOMIC HEART (Next week...)
Are you as lost as I am after that trailer? Like... was that, actually a promo? So the story involves a woman, and she's... capable of mounting stairs, which is great, I guess. Knows how to use the elevator, which begs the question of why she'd use the stairs in the first place. Ah jeez, I dunno.
Those who've seen the film (even if they mistake it for a Pink Floyd album) praise its witty, alcohol-fuelled dialogue and surreal edge, favourably comparing it to the one-shot genius fellow Iranian director Shahram Mokri's Fish & Cat.
Sounds like an intriguing flick for the adventurous cinemagoer.
tl;dr Still, that trailer...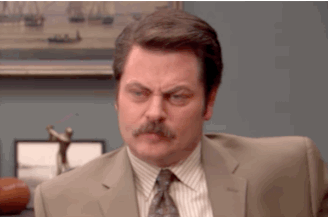 -
And now for THE VERDICT - maybe you only get to see one of these flicks on the big screen, and you don't wanna waste that night out. So, drum roll please...
Support your local industry and get on down to Pawno. Lord knows we need more diverse storytelling in Australia. But after you've done your patriotic duty, join me at a screening of Marguerite. Cover your ears and open your heart.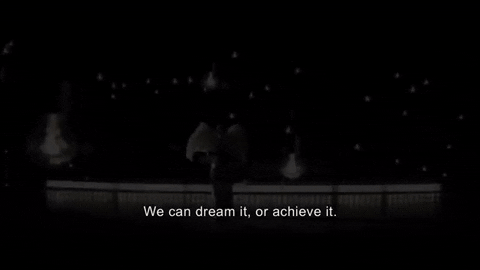 Until next week!