TL;DR This Week In Cinema: A Cure For Boredom
Welcome to Beat's weekly rundown of what's hot in the coming seven days of cinematic releases. Bumper crop this time around, folks, as some locals rough the joint up and a hardline porcine socialist brings her leftist agenda Down Under.
There's also the return of an oft-maligned but visually talented Hollywood director, a major award-winner with Aussie faces, an exciting documentary, and a new take on Benjamin Button. Oh, the possibilities the cinema provides!
But first, let's take a 'trip' through the nev... uh, sorry, into a beautiful dark twisted fantasy...
RT: 40%
Gore Verbinski's back, baby! Having freed himself from the interminable cycle of films involving Johnny Depp, he's back to the creepypasta content with The Lone Ranger and Revolutionary Road screenwriter Justin Haythes.
A Cure For Wellness follows Lockhart (Dane DeHaan), an ambitious executive sent to retrieve the CEO of his financial company from a mysterious 'wellness centre' in the Swiss Alps. Once there, a patient tells him that no one ever leaves.
How does DeHaan look so damn sleep-deprived all the time? Maybe it's from reading the reviews - A Cure For Wellness bombed hard at the US box office. Still, it promises visual stimulation, if little else. Come get sick with me.
tl;dr hey everybody it's dane dehaan
-
LOVING
RT: 89% 
Ruth Negga (of Misfits, Warcraft and Dark Souls 2 fame) stars opposite Joel Edgerton in the story of a loving (geddit) couple beset by the prejudices of 1960s Virginia, especially those of local sheriff Brooks (Marton Csokas).
Cinema of the last few years has seen an increase in the number of stories about people battling prejudice, and the medium is all the richer for it. Loving has appeared on many 'best of 2016' lists and garnered Negga an Academy award nomination (which she sadly lost to Emma Stone's boring turn in La La Land).
Even from the trailer, you can discern something special in the normally taciturn Edgerton's performance. You can also discern Nick 'The Douche' Kroll and Michael Shannon, more than welcome in their unusually cast roles here.
tl;dr Pretty funny that the dude hating interracial couples "because purity" is a former elf lord. Looks like the golden age is over m8
-
ROUGH STUFF
Yes, I do tend to bang on about all Aussie films looking the same - and Rough Stuff still focuses on rugged mens in Akubras - but this self-described "mud-slinging gold-hunting off-road adventure" looks like it might actually be having some goddamn fun.
I'll also admit some bias here - cinematographer Jack Crombie, composer Matt Rudduck and comic star Sam Glissan are mates - but the merits of writer/director Jonathan Adams' feature debut are self-evident in the spicy, four-wheel-driven trailer.
Adams is creating original Aussie content prioritising adventure and comedy? Give that man a New! (Or a better beer - anything but a Coopers.) 
tl;dr tfw you realise that one of this action movie's stars is the doritos finger cleaner dude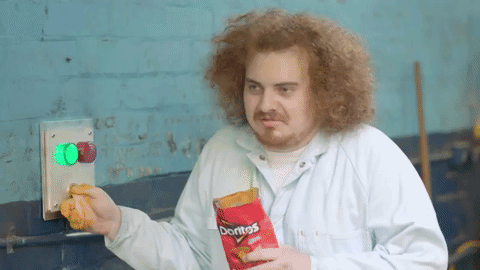 -
THE DEATH AND LIFE OF OTTO BLOOM
Local pretty boy Xavier Samuel (2:37, The Loved Ones, Fury) takes another starring turn in this Benjamin Button-esque tale of a man who experiences time in reverse - passing backwards through years, retaining memories only of things to come.

Why the film is only seeing the light of day now is the real question - it headlined the Melbourne Film Festival in July of last year, and has presumably been trapped in distribution limbo thanks to the inefficient bureaucratic nightmare that is releasing a feature in Oz.
Otto Bloom takes a safe formula and applies it to an unconventional story - it's said to be refreshingly unpredictable, as it must be in an age of obsessive nostalgia to tell a story of a man who only looks forward. It therefore deserves to see some success. Support your local industry!
tl;dr Watch out for those tricky teenage years.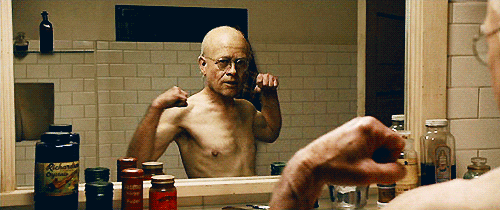 -
THE EAGLE HUNTRESS
RT: 93%
The Eagle Huntress is an award-winning, visually arresting documentary about a strong-willed young woman battling against traditions of her tribal society whilst mastering the handling of a bird of prey. Dave-bait much?!
Otto Bell's inspiring debut follows Aisholpan Nurgaiv, a 13-year-old Kazakh girl who dreams of following in her father's footsteps and being the first female eagle hunter (i.e. using eagles to hunt) to compete in Mongolia's Ulgii Eagle Festival.
Think of it as Mongolian Whale Rider - it worked for Keisha Castle-Hughes, and look where she at now (even if they adapted her character poorly). Also go and read The Peregrine because Werner Herzog said so.
tl;dr who run this motherfucker (birds)
-
PEPPA PIG: PEPPA'S AUSTRALIAN HOLIDAY
It's everyone's favourite far-left feminist Fabian, Peppa Pig, here to further the revolutionary cause of socialism by splashing in puddles for the entertainment of under-sevens everywhere!
Ever since Piers Akerman outed her as the deviant anarcho-socialist we all secretly knew she was, she's seen a boost in ratings across all age demographics, and now she's making her first trip to Australia for an hour-long holiday special.
Naturally, this one's exclusively for the tykes, their parents and the soldiers of the left. But if anybody else talkin' shit, you know what to do.
tl;dr mfw someone tryna espouse the positive social benefits of patriarchal neoliberalism when addressing a cartoon piggeh
-
And now for THE VERDICT - maybe you only get to see one of these flicks on the big screen, and you don't wanna waste that night out. So, drum roll please...
There isn't a single bad egg in this half-dozen, and good reason to see all six films (with the possible exception of Peppa for the older folks). But I'm gonna let my awesome journalistic power falter to nepotism - my mates made a movie, so go see Rough Stuff!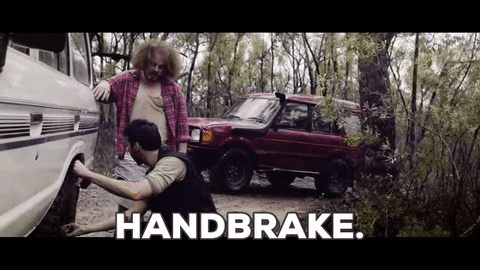 Until next week!