TL;DR This Week In Cinema: Big-Budget Bombs And Low-Budget Legends
Welcome to Beat's weekly rundown of what's hot in the coming seven days of cinematic releases. Sadly, we can't say this will be the last week we'll ever have to mention the Divergent series, because distribution models for young adult sagas are effing stupid.
Never fear - the little guys are here! Films made on much smaller budgets are the real winners this week, and they're a truly diverse bunch, with offerings from Japan, Germany and right here at home.
-
THE DIVERGENT SERIES: ALLEGIANT
What began as a young adult franchise with "rich political subtext" has resulted in the inevitable: a cheap-feeling, bank-breaking mess set to ruin the careers of all involved. Director Robert Schwenke has already been kicked off the next pointless sequel, so horrible is this contribution.
There's one bit of good to come out of this B-grade Hunger Games clone - due to the idiotic decision to split the final third of the trilogy into two parts (thus negating the word 'trilogy'), the film proved such a catastrophic failure that production studio Lionsgate's stocks dropped sharply in value. This may mean it's the last we'll see of this trend in needlessly drawing out finales.
Wait, hang on, why the hell is Miles Teller in this? What are you doing, Miles?! First Fantasic Four, now this? I THOUGHT YOU WANTED TO BE ONE OF THE GREATS.
tl;dr Not my tempo, Miles.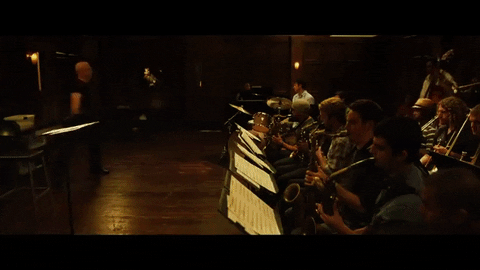 -
THE BOSS
Now that's out of the way, here's a shot of bourbon for a chaser. SNL bigshot and comedy megastar Melissa McCarthy leads into the release of Ghostbusters by bringing one of her most outlandish creations to the screen: Michelle Darnell, industry titan and insider trader.
Written and produced by McCarthy and hubby Ben Falcone, The Boss sees Darnell jailed for her crimes, and follows her attempts to regain her wealth at any cost. But despite McCarthy's presence and a promising team including Kristen Bell, Peter Dinklage and even bloody T-Pain, the film has been critically savaged.
Of course, half the people who hated it mostly complain about it not being kid-friendly, which says more about their inability to read ratings than the film.
tl;dr Get it together, Mel!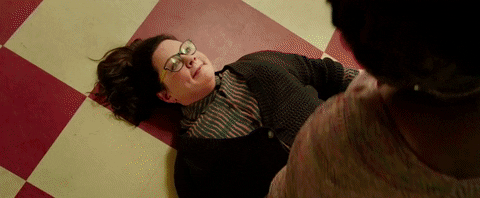 -
OUR LITTLE SISTER
Originally titled Umimachi Diary (or "Seaside Town Diary"), this Palme d'Or-nominated Japanese drama takes a slice-of-life approach to the story of three sisters who meet their half-sister at the funeral of their father, and invite her to live with them.
Director Hirokazu Koreeda is renowned for his gentle, meticulous approach to humanist stories, and his latest has been warmly received on the festival circuit. A good antidote to the meaningless brash and bluster of Western cinematic output like, oh, say, Allegiant.
tl;dr For those craving stories about women being nice to each other...
-
WIDE OPEN SKY
Wide Open Sky picked up the audience award for Best Documentary Feature at last year's Sydney Film Festival, and is all set for cinematic release this week. Lisa Nicol's film follows Michelle Leonard, artistic director of the Moorambilla Voices regional choir, who drives 4000kms around regional NSW every year to recruit 200 primary school kids for a three-day music camp.
Most of these kids are disadvantaged and would otherwise have no access to any kind of creative education; this inspiring story shows how one person's contribution gives them the chance to become who and what they dream of becoming. 
tl;dr Leonard's teaching style, however, has been hotly debated...
-
LABYRINTH OF LIES
Alright, this one's a cheat - Labyrinth Of Lies opened two weeks ago, but you can still catch it at your local Dendy. And there's nothing else opening this week. Go on. Start a comment war. I will end you.
Like this lawyer stopped Germany's collective amnesia regarding the Holocaust. Boom. Flawless segue. That's why they pay me the big bucks. LoL (oh dear) is a political thriller in which a young prosecutor (Alexander Fehling) vows to bring the Nazis working in Auschwitz, who've slipped back into ordinary lives, to justice.
Responses have been mixed - a good thing, really, as your expectations can neither be too high nor too low. A must for history enthusiasts and fans of legal thrillers.
tl;dr One man's struggle against a nation of Kate Winslets.
-
And now for THE VERDICT - maybe you only get the chance to see one of these flicks on the big screen, and you don't wanna waste that night out. So, drum roll please...
Eesh, it's a bit of a rough week for Western releases, but fortunately there's homegrown quality on offer. Labyrinth Of Lies will satisfy the thriller-oriented, and Our Little Sister will appeal to those after a more gentle experience. But for broad appeal and a little bit of uplift, Wide Open Sky wins the week.
Until next week!