TL;DR This Week In Cinema: Asia Is The Future
Welcome to Beat's weekly rundown on what's hot in the coming seven days of cinematic releases. This week, we have one major Chinese American co-production, one China vs America production, one Vietnamese release and one American film set in Japan. Asia is the future (and the past).
Two special mentions this week - firstly, Hidden Figures officially opens this week (jumped the gun there, sorry) and I highly recommend getting along to it. It's already beaten out La La Land in the US box office, and is highly tipped to sweep at the Oscars.
Secondly, David Cronenberg's masterpiece The Fly is getting the big-screen treatment at Event Cinemas on Friday February 17, and if you haven't seen it - or just want to soak in its remastered glory - you need to be there. This film sits comfortably in my all-time top five.
Down to business...
RT: 84%
Martin Scorsese's latest sprawling epic takes Andrew Garfield, Adam Driver and Liam Neeson on a journey to the heart of Edo period Japan, testing their faith and the bladders of audiences worldwide.
READ our full review of Silence here
This 160-minute monolith is often astonishingly beautiful, framed with a painter's eye, as if Akira Kurosawa himself were guiding the camera. Frustratingly, its final stretch cannot satisfyingly resolve the question of faith the first two hours posit.
Don't worry, this isn't Hacksaw Ridge again, but Scorsese's faith colours his perceptions and demands that he end the narrative in such a fashion. It would have been better for the question to go unanswered, allowing the faithful and faithless alike to draw their own conclusions. 
tl;dr WHERE IS YOUR GOD NOW
-
TRESPASS AGAINST US
tl;dr I'm telling you man, it's coming...
-
THE GREAT WALL
The most expensive production ever mounted in China hits our screens this week, and the face of it is... Matt Damon? Strange, sure, but given the $130 million budget, guaranteed US box office is just what director Zhang Yimou and his Legendary producers need.
How big? The Chinese Government wouldn't let them film at the real Great Wall, so they built their own. Practical effects? Only by bloody Weta Workshops. And Damon's co-stars include Willem Dafoe and Pedro Pascal (AKA Game Of Thrones' Oberyn Martell, the Viper).
Speaking of GoT, its iconic theme was written by Ramin Djawadi - and guess who scored this beast? This is war like you've never seen it, pitting man against lizard horde, and it's guaranteed to be seriously eye-popp- ahhhh, sorry, Pedro.
tl;dr Ain't no... uh, lizard gonna take down our city wall.
-
THE COMING WAR ON CHINA
The lizards may come, but we will fight them, and make no mistake, we'll... oh wait, this is... oh crap.
Journalist John Pilger's latest doco feature seeks to shed light on the "perfect noose" the American military complex is establishing around Asia, and the very real possibility of the world engulfed in nuclear fire.
It's been the subject of both controversy and critical acclaim. Given the political charge of the film, a grain of salt is advisable going in. But in these times, knowledge is power, and it is vital for us to be informed as we address our own involvement in global affairs. 
tl;dr I, for one, prefer a nice clean man vs lizard conflict.
-
THE HOUSEMAID
Got all excited thinking this was The Handmaiden - whoops-a-daisy. Anyway! This Vietnamese chiller portrays a young housemaid in French Indochina beset by a vengeful spirit after courting the departed's husband, a wealthy landowner.
It's kinda reminiscent of American Horror Story's first, fifth and sixth iterations, as well as The Conjuring, The Woman In Black and Crimson Peak. 
tl;dr Boohoo my parents don't get me.
-
And now for THE VERDICT - maybe you only get to see one of these flicks on the big screen, and you don't wanna waste that night out. So, drum roll please...
Thankfully the Oscar rush is over, and we can return to less dramatically taxing fare. I can't believe I'm saying this, but for big dumb fun (and to herald in our new economic overlords), The Great Wall may be the go. Silence, too, is well worth seeing. But for the significance of being informed, you should get to The Coming War On China.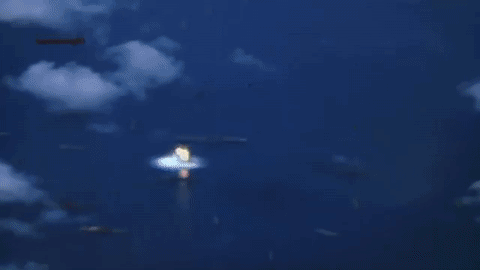 Until next week!